At Shiv Modern School, Education for Life, Excellence in Education and Commitment to a meaningful Education are of prime importance. Quality education is provided to each and every child. We believe that love for education should be developed for children in the initial years and conditions should be created for them to pursue a positive approach in life.
A unidirectional teaching method is being increasingly substituted by a multidirectional group workshop method. Here the teacher becomes the group co-ordinator initiating work, nurturing students without the phobia of examinations and homework. Emphasis is on development of oral and written expression. Home assignments are not a carry-over of classwork but oriented towards honing individual talents.
Shiv Modern School is affiliated with the Central Board of Secondary Education (CBSE), which is the largest educational board in the country and is duly recognized by the Department of Education, Government of Haryana.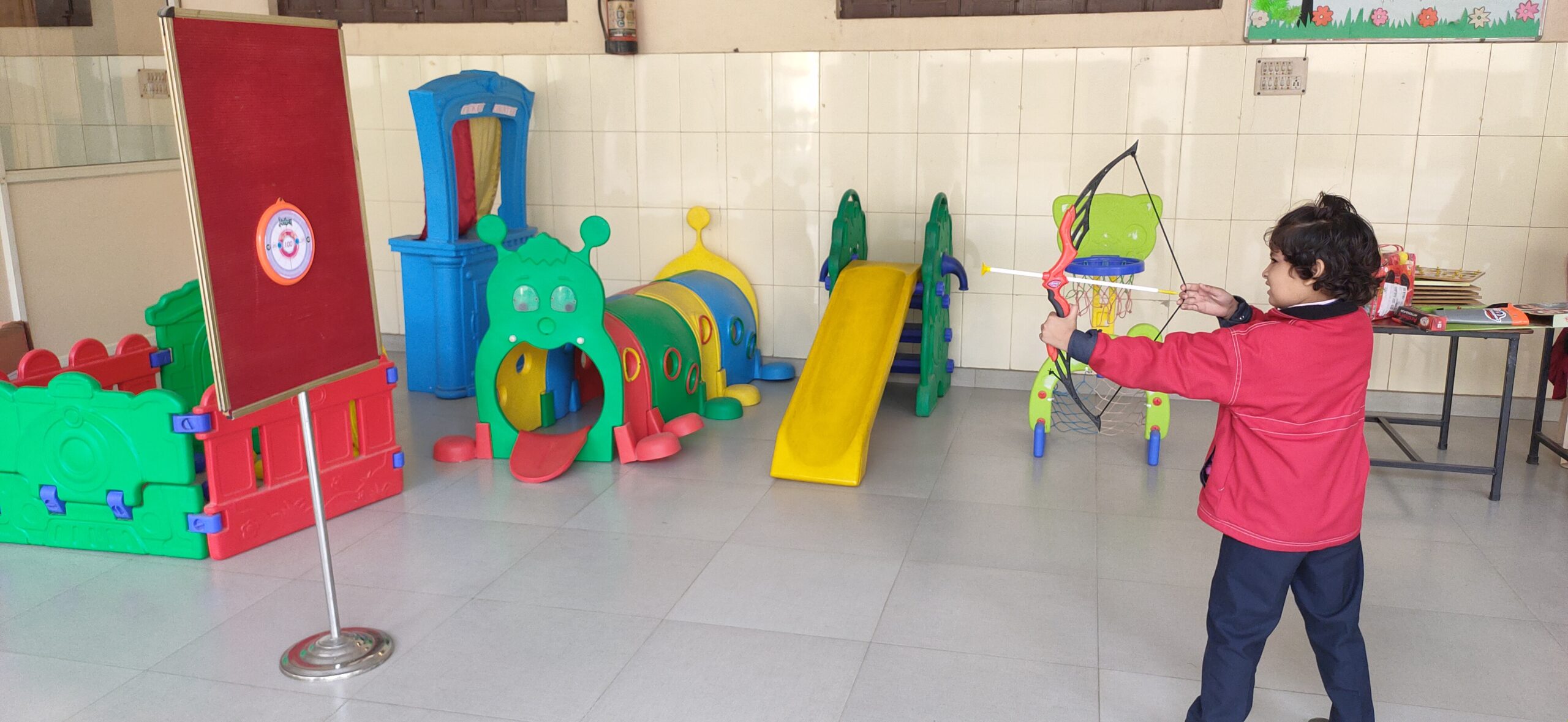 PLAY
Play improves the cognitive, physical, social, and emotional well-being of children.
LEARN
The power of early education is immense with benefits such as better social skills, increased confidence levels.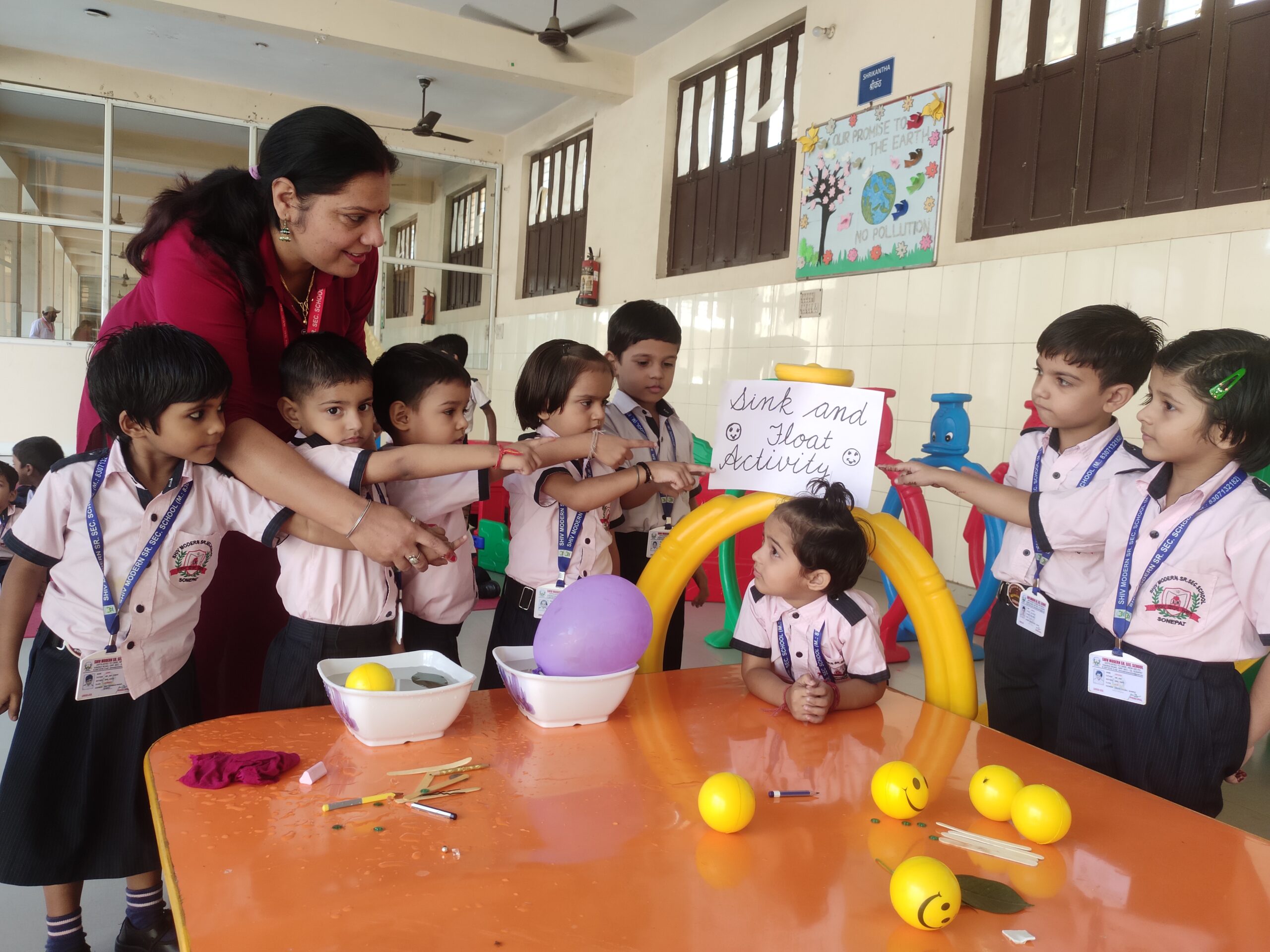 GROW
A strong foundation helps children develop the skills they need to become well-functioning adults.
Learning at this stage is experiential, fun & activity based. The pedagogical processes followed are based on developmentally appropriate methods with multiple teaching and learning strategies. The child is the central figure and an active participant in the teaching learning process. Children enjoy the freedom to explore, express, create and interact within their environment and gain knowledge.
At this stage too, the curriculum supports experiential learning, focuses on conceptual clarity by relating learning to everyday life, developing thinking and analytical skills. The curriculum also aims at nurturing the affective domain of the learners through subjects and activities which will help develop the basic life skills in the learner – self-awareness, effective communication skills and emotional strength. The pedagogy at this stage is not absolutely fixed, structured or prescribed but it is multi-dimensional and flexible, which gives the learner ample opportunities to explore and discover.
The Middle School education is the time when children are made to strike balance between academic and co-curricular activities.  This is a fast-growing stage where little scholars pick-up everything they come across and thus a very controlled and assessed environment is created to nurture them into better individuals.Inculcating life-skills and values forms the basis of their paradigm of education while letting them be creative in their art and skills. The Middle School classes brings in discipline, skill development and a thorough academic indulgence for your child's optimal development.
In the final years of schooling, focussed education is imparted to the children for the best development of their future. In these classes children start showing maturity in their conduct and behaviour.  Here our focus is towards sharpening their academic as well as co-curricular skills for an all-round development. Systematic grooming of each child and counselling sessions help them identify their subjects and areas of interests. They are guided to make choices for their career and achieve desired goals in future.
Exams are the way to test student's knowledge. Exams and test help the student to concentrate in their studies, learn their lessons properly and to enhance the real skills, talents and knowledge. It is the way to express their real knowledge and ability in the written form. It teaches a lot of things and gives training on various things like punctuality, writing skills, and timing sense, expressing our thoughts and opinions and so on.
The school is affiliated to CBSE and the CCE guidelines have been implemented from Class Nursery onwards with a Grading system reflecting Scholastic as well as Co-Scholastic areas in the Report Card.